This program is composed of registered practical nurses with both long term care and psychiatric nursing experiences, registered social workers and a program manager.
The program functions in close collaboration with Ontario Health Home and Community Care, Hospitals, specialized psycho-geriatric and behavioural service teams, long term care homes,
and Psychogeriatric resource consultants, primary care providers in addition to many other community based partners.
Both Psychogeriatric programs are available for the entire Ontario Health area.
This services is available to persons who are experiencing behavioural challenges and are:
Seniors aged 65 years and over with a serious mental illness and/or complex medical and neurodegenerative disease process.

Persons under 65 years of age who suffer from a cognitive impairment related to a neurodegenerative disease process or a complicated serious mental illness.
This services acts as a bridge in the transition of client specific care needs and management strategies across systems of care.  The objective of the service is to provide a transition plan focused on reducing the responsive behaviours so that the individual can successfully move from one living situation to another.  The person may be living in their own home or with family, be resident in hospital or LTC or other supportive housing with plans to move to alternative accommodation.  The behaviour nurse works in concert with the client, family and all care partners in the clients current environment and their destination environment.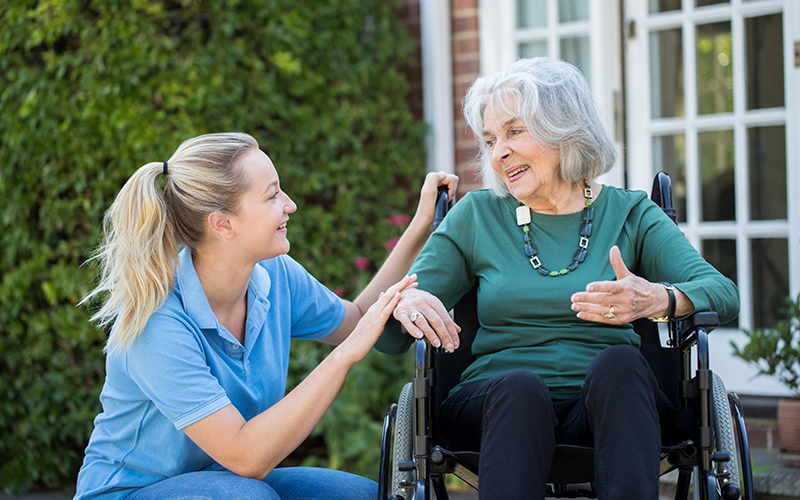 This service is available to seniors:
aged 65 and over with mental health concerns and complex care needs

reside alone or with family

experiencing challenges which interfere with their ability to function on a social, emotional or interpersonal level
Services to seniors under 65 will be considered on a case by case basis.
NOTE: Priority will be given to seniors who are at high risk and experiencing increasing frailty with contributing medial and psychosocial stressors.
This service can provide psychosocial assessments and risk identification, case coordination as needed and appropriate therapeutic intervention related to:
Depression, Anxiety, Family dynamics, Care-giver burn out, Elder abuse, neglect, health teaching and support service integration aimed at enhancing senior's social environment, raise sense of well-being and improve quality of life.